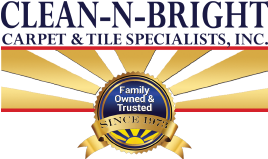 Grout is not usually something homeowners think about too much. It's often an afterthought, and they believe its primary purpose is to hold tiles in place and offer a seamless look. Any Prescott tile & grout cleaning company will advise differently, and grout needs extra attention and care alongside tiles and other hard surfaces.
Not only is cracking grout not lovely to look at, but it can also be a hazard as it uncovers sharp edges of your surrounding tiles.
If your grout falls out, it may take more than your local Prescott tile & grout cleaning service.
You may look at having all your surfaces re-tiled or at the very least re-grouted. To help save you from this cost, it is better to call your Prescott tile & grout cleaning company who can rectify minor issues and stop them from being a significant headache.
Inferior Grout In Prescott Needs Tile & Grout Attention
If the initial installer used low-quality grout and sealant, you can find grout suffers right away after installation.
Cement-based grout is porous and quickly starts absorbing and trapping moisture, dirt and debris unless adequately sealed. Once these items adhere to the porous grout, the breakdown from inside out will begin.
Moisture Needs a Tile and Grout Cleaner
Moisture is the grout's number-one enemy and quickly finds its way through the smallest sealant defects.
It will be instantly absorbed and stuck in the grout's porous structure. When moisture is trapped inside, warm temperatures and lack of ventilation lead to mold. Not only is this unsightly, but it can also be dangerous for you and your family, especially with anyone who has breathing difficulties.
If moisture is absorbed into the grout, no matter of the location, it quickly becomes a problem area. If you have lots of tiled places, be mindful of the dangers and make checks to ensure your grout is safe.
Poor Sealing Needs Cleaning Before Fixing
Bad sealant is a significant contributor to cracking grout. When a low-quality sealant is applied, it is not durable and breaks down quickly.
You may not spot it to begin with, yet poor sealing will be a concern before you notice as mold and mildew will start. If you see dark patches, quickly call a skilled Prescott tile & grout cleaning service so they can clean and seal your tiled areas.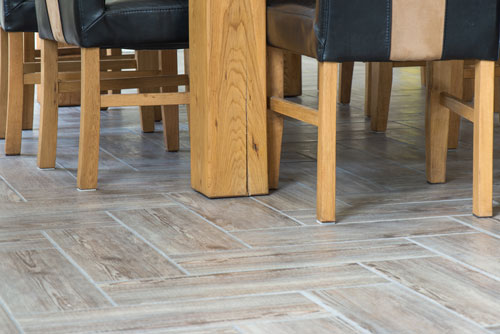 Self-Cleaning Can Make Issues Worse Call Prescott Professionals
Many homeowners don't realize cleaners can make the problems worse. Many use vinegar rather store-bought products, yet this east away at tile surfaces and grout.
Speak to a reliable Prescott ceramic tile & grout cleaning service about proper cleaners to use in your household to protect your tile surfaces.
If you want fast, safe cleaning of your tile & grout, contact Clean-N-Bright Carpet and Tile Specialists.
We can keep all your tiled surfaces clean and mold-free. Alternatively, complete the compact form below and receive a direct reply, or check out our customer reviews on Yelp or Angie's List.

Complete for a quick return call