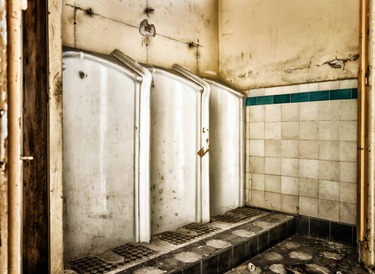 Hard water can cause calcium and magnesium deposits to accumulate. Everything from your appliances and plumbing to the tile and grout in your bathroom shower could be affected. Hard water deposits of iron and calcium can quickly coat your shower tiles.
These deposits are initially unnoticeable to the naked eye, but if ignored, they will build up over time, resulting in unsightly black stains on your tile or grout.
You can understand why you need the help of a Prescott Valley tile and grout cleaning expert.
How to Remove Hard Water Stains DIY
Wiping away the residue produced by hard water on your tiles and grout regularly, just like any stain, can make a significant difference. But unfortunately, the calcium and magnesium deposits left behind by hard water make stain removal even more difficult.
White vinegar is one of the most effective solutions to remove hard water stains from bathroom tiles. First, mix equal parts of vinegar and water and store the solution in a spray bottle to make it easier to use. Then, spray the mixture on your tiles and surrounding grout as needed, and let it sit overnight if workable.
After that, scrub the area with a sponge or brush to remove any stains. Vinegar is also effective at preventing mold and mildew growth on the tiles. With the force of steam, Prescott Valley tile and grout cleaning experts can effortlessly handle the above.
Avoid using a brush with stiff bristles or an abrasive cleaning solution when scrubbing tiles and surrounding grout. Scratching and scraping the tile might cause damage.
Commercial treatments for removing hard water stains from tile and grout are also available. Be cautious about the commercial products you use, as some of them may cause long-term harm. However, the tile and grout cleaning experts in Prescott Valley are insured, so any damage is covered.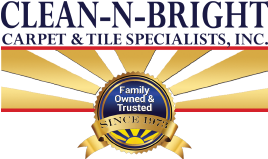 Prevent Hard Water Build-Up with Prescott Valley Tile and Grout Cleaning Expert
Hard water is an unpleasant fact in several sections of the country. However, water softener alternatives can help minimize the number of minerals that remain in the water. Salt pellets are the most often used type of water softener. This works by removing calcium and magnesium ions from your water supply and replacing them with sodium ions. Water filters can also purify your home's water by removing the bulk of calcium and magnesium. Typically, residences do not go to these lengths unless the hardness of the water is high.
Where Can I Find A Tile And Grout Cleaning Expert In Prescott Valley?
Dealing with hard water is unavoidable for many households, but the consequences can be mitigated. It's easier to clean tile and grout before stains appear, as it is with most stains.
By cleaning the tiles regularly, you may avoid persistent staining caused by the build-up of film on the tiles and surrounding grout.
After each shower, getting into the habit of spraying the tiles and grout with a vinegar and water solution or a commercial product can significantly impact.
To ensure you have the best steam cleaning professional for tile and grout cleaning, you can contact Clean-N-Bright Carpet and Tile Specialists to remain stain-free.
Complete the compact form below and receive a direct reply, or check out our customer reviews on Yelp or Angie's List.

Fill in for a fast response