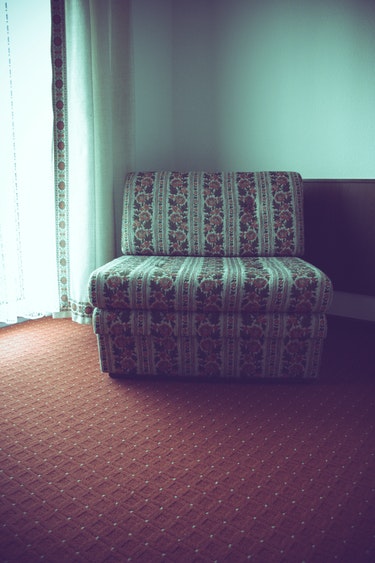 Dreaming of a luxurious home that exudes elegance? Look no further; Clean-N-Bright is here to help you maintain the luxury of your Prescott, AZ, abode through our top-tier upholstery cleaning services.
Did you know? High-end furniture and upholstery require specialized care to maintain their beauty and value. Regular cle only keeps your upholstery looking priandt also extends its lifespan, ensuring your investment is well protected.
Why Choose Clean-N-Bright for Your Premium Upholstery Cleaning Needs?
We understand that luxury goes beyond appearances; it's about the experience. Clean-N-Bright specializes in providing care that matches the quality of your exquisite upholstery. With our tailored approach and attention to detail, your home's splendor is in expert hands.
Unveiling the Art of Premium Upholstery Cleaning
Step 1: Precise Assessment
Your upscale upholstery deserves a customized approach. Our experts meticulously assess your furniture's fabric, texture, and condition to devise a cleaning strategy that ensures a deep cleanse without compromising integrity.
Step 2: Delicate Cleaning Techniques
Using advanced methods and eco-friendly products, we delicately cleanse your upholstery, removing dirt, dust, and allergens while preserving the beauty of the fabric. Our techniques are designed to maintain the elegance and softness of your furniture.
Step 3: Stain Eradication
Spills are unfortunate realities, but they don't have to leave a lasting mark on your luxe furnishings. Clean-N-Bright's stain experts work diligently to eliminate blemishes, ensuring your upholstery looks as flawless as the day you fell in love with it.
Step 4: Restoration of Opulence
Our final touch involves a restoration process that revives the vibrancy of your upholstery. You'll be amazed at how Clean-N-Bright can rejuvenate your furniture, adding to the lavishness of your living spaces.
Prescott's Choice for Upscale Upholstery Care
Clean-N-Bright is synonymous with excellence in upholstery care. We've earned the trust of Prescott's discerning homeowners through years of delivering unparalleled results. Your satisfaction is our priority, and we're committed to upholding the standards you expect.
Experience the Clean-N-Bright Difference
Imagine hosting guests in a home with luxury and sophistication, where every piece of upholstery tells a story of elegance and care. With Clean-N-Bright, this vision can become your reality.
Ready to Elevate Your Home's Splendor?
Your luxurious home deserves nothing but the best. For the best advice or to arrange the best cleaning service, you can contact Clean-N-Bright Carpet and Tile Specialists to keep your home clean and stain-free. Complete the compact form below and receive a direct reply, or check out our customer reviews on Yelp or Angie's List. We understand your value on your home's aesthetic, and we're here to preserve it with our premium services.
Why wait for wear and tear to dim the radiance of your upscale furnishings? Act now and experience the transformative power of Clean-N-Bright's premium upholstery cleaning. Your home will thank you, and you'll revel in the refined beauty surrounding you.

Fill in for a fast response