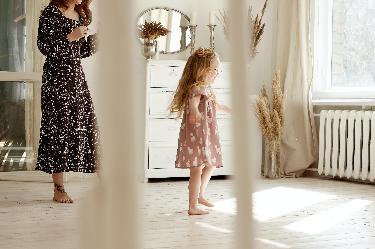 Clean-N-Bright professional tile and grout cleaning services restore your floors to their former glory with no costly renovations. Thanks to our years of experience, we can remove dirt, grime, and other accumulated stubborn stains. Our team is committed to using eco-friendly products that are safe for you and your family.
Our cleaning process involves deep scrubbing with high-powered machines and specialized solutions to lift even the toughest stains.
With Clean-N-Bright Prescott Valley by your side, you can trust that your floors will be restored to their original condition. Don't let dirty tiles ruin the appearance of your space–contact us today for a free quote on our tile and grout cleaning services!
The Benefits of Professional Tile and Grout Cleaning
At Clean-N-Bright, we understand the importance of maintaining clean tiles and grouts in your home or business in Prescott.
While regular cleaning may help keep them looking good, professional tile and grout cleaning offer many benefits beyond just appearances.
First, Prescott Valley professional tile and grout cleaning help extend your tiles' lifespan by removing dirt, debris, and other contaminants to cause damage. It also helps to prevent mold growth, which can cause serious health issues for you and your family.

Second, professional tile and grout cleaning save you time by eliminating the need for frequent DIY scrubbing sessions. Our expert team at Clean-N-Bright uses specialized equipment and techniques that effectively remove stubborn stains, thus reducing the time required for regular upkeep.
Clean-N-Bright's Advanced Prescott Valley Tile and Grout Cleaning Techniques
At Clean-N-Bright, we understand that tile and grout cleaning can be daunting for homeowners. However, we can make this task a breeze with our advanced techniques and state-of-the-art equipment. Our professionals have years of experience in the industry and are well-equipped to handle any tile or grout cleaning job.
Our advanced tile and grout cleaning techniques involve high-pressure steam cleaners that penetrate deep into the pores of your tiles and grout lines. This helps to remove dirt, bacteria, and other contaminants that may have accumulated. We specially formulated our cleaning solutions to break down stubborn stains without damaging your tiles or grout.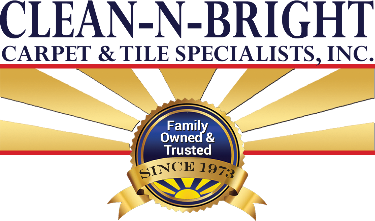 Schedule Your Tile and Grout Cleaning Service Now
Clean-N-Bright Prescott Valley is excited to offer tile and grout cleaning services to our customers. Keeping your tile and grout clean can be daunting, but our professional expertise can make it look new.
Please take advantage of this opportunity today; contact us at Clean-N-Bright. We'll work with you to find a convenient time for our team to come out and provide you with the best possible service. You won't regret investing in both the appearance and longevity of your flooring!
Complete the compact form below and receive a direct reply, or check out our customer reviews on Yelp or Angie's List.

Fill in for a Direct Response