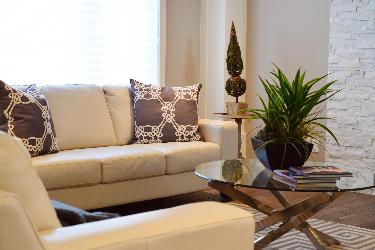 Is your upholstery looking dull, stained, or worn out? Don't despair! Clean-N-Bright is here to revitalize your upholstery and bring back its former glory. With their exceptional cleaning techniques and professional expertise, Clean-N-Bright is the go-to choice for upholstery cleaning in Prescott.
Your upholstery reflects your style and taste. It adds beauty and comfort to your living spaces, making them warm and inviting.
However, daily use, spills, and regular wear can take a toll on its appearance. That's where Clean-N-Bright comes in. With their specialized cleaning techniques, we can breathe new life into your upholstery and make it look as good as new.
The Importance of Professional Upholstery Cleaning
Clean-N-Bright takes pride in its professional upholstery cleaning services. We understand the unique challenges that different fabrics and materials present, and we have the expertise to handle them all.
From delicate silk to durable leather, Clean-N-Bright employs a team of skilled technicians who are trained to clean and restore various types of upholstery.
What sets Clean-N-Bright apart is its commitment to using the best cleaning techniques and equipment available.
We stay up to date with industry advancements to ensure your upholstery receives the highest level of care. With their state-of-the-art cleaning methods, we can remove deep-seated dirt, stains, allergens, and odors, leaving your upholstery fresh and vibrant.
Key Tips for Extending the Lifespan of Your Upholstery
Imagine the joy of seeing your upholstery transformed from tired and drab to immaculate and revitalized.
Clean-N-Bright's professional upholstery cleaning can make that desire a reality. Their thorough cleaning process goes beyond surface-level dirt removal, penetrating deep into the fabric to extract hidden contaminants and restore the original beauty of your upholstery.
Not only does professional upholstery cleaning enhance the appearance of your furniture, but also plays a crucial role in extending its lifespan.
By removing dirt, allergens, and stains, Clean-N-Bright helps prevent premature wear and deterioration. Regular cleaning and maintenance by professionals can save you money in the long run by avoiding costly repairs or the need for early replacement.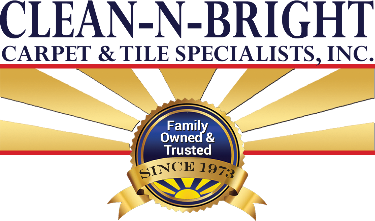 Choosing the Best Upholstery Cleaning Service in Prescott, AZ
Ready to experience the outstanding results of Clean-N-Bright's upholstery cleaning services? Take the first step towards revitalizing your upholstery by contacting them today.
Their friendly and knowledgeable staff will guide you through the process, answering questions you may have and helping you schedule an appointment at your convenience.
When choosing an upholstery cleaning service in Prescott, AZ, Clean-N-Bright is the obvious choice. With their years of experience, attention to detail, and commitment to customer satisfaction, we have earned a reputation for delivering exceptional results.
Remember, the key to extending the lifespan of your upholstery is regular professional cleaning. Don't settle for mediocre results or risk damaging your furniture with DIY attempts. Trust the experts at Clean-N-Bright to handle your upholstery with care, ensuring it receives the specialized treatment it deserves.
Don't let your upholstery continue to suffer from neglect. Contact Clean-N-Bright today and experience the transformative power of their professional upholstery cleaning services. Rediscover the beauty and comfort of your furniture and create a welcoming environment for yourself and your loved ones.
Complete the compact form below and receive a direct reply, or check out our customer reviews on Yelp or Angie's List.

Fill in for a Direct Response