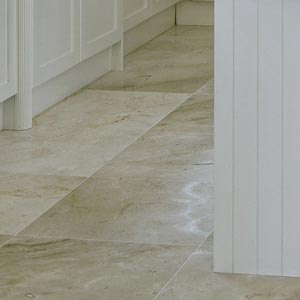 Are your bathroom tiles losing their shine? Is the grout between them starting to look like a shadow of its former self? Don't fret—we, Clean-N-Bright, are here to rescue your bathrooms and restore their glory in Prescott, AZ!
Did you know? According to a study by the National Center for Biotechnology Information, bathroom tiles, and grout can harbor many bacteria, mold, and mildew due to the damp environment. A thorough cleaning enhances your bathroom's aesthetics and ensures a healthier living space for you and your family.
Why Choose Clean-N-Bright for Your Tile and Grout Cleaning Needs?
Regarding tile and grout cleaning, we're not just another cleaning company; we're your partners in transformation. At Clean-N-Bright, we understand that bathrooms are more than just functional spaces; they're your sanctuaries. Our mission is to make sure they shine as such.
Unveiling the Magic: How We Revitalize Your Tile and Grout
Step 1: Assessment and Planning
Every bathroom is unique, and so are its cleaning requirements. Our experts begin by evaluating the condition of your tiles and grout and devising a personalized cleaning plan that targets the problem areas effectively.
Step 2: Intense Cleaning
Using industry-leading techniques and eco-friendly products, we tackle the dirt, grime, and even stubborn stains that have taken residence on your tiles and grout. Our goal is to clean the surface and bring back the original sparkle.
Step 3: Grout Rejuvenation
Grout, often overlooked, plays a crucial role in the overall appearance of your bathroom. We pay special attention to this detail, ensuring that your grout is clean and free from discoloration and mold.
Step 4: Protection and Shine
To seal the deal, we apply protective coatings that keep your tiles and grout looking fresh for longer. The result? A bathroom that's not only clean but also resistant to future wear and tear
Prescott's Trusted Tile and Grout Cleaning Professionals
Clean-N-Bright has earned its reputation through years of dedication and customer satisfaction. We take pride in our meticulous approach and the smiles we bring our clients when they see their bathrooms transformed.
Experience the Clean-N-Bright Difference
Imagine stepping into a bathroom that feels like a luxurious spa, with tiles that glisten and grout that's as inviting as the day it was laid. With Clean-N-Bright, this dream can become your reality.
Ready for a Bathroom Transformation?
Don't let grimy tiles and discolored grout dull the beauty of your bathroom any longer. Reach out to Clean-N-Bright today and experience the magic of professional tile and grout cleaning. Your bathroom deserves the best, and that's precisely what we deliver.
Don't wait until your bathroom becomes a breeding ground for bacteria and an eyesore for you and your guests. For the best advice or to arrange the best cleaning service, you can contact Clean-N-Bright Carpet and Tile Specialists to keep your home clean and stain-free. Complete the compact form below and receive a direct reply, or check out our customer reviews on Yelp or Angie's List. Your bathroom will thank you, and you'll be amazed at the difference it makes in your home!

Fill in for a fast response