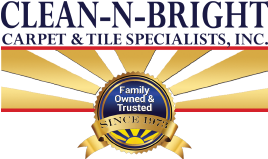 Carpets serve an essential function in the interior design of any building. They make the room cozier and warmer and improve its aesthetic appeal. However, after time and with continuous use, carpets gather dirt, dust, and allergies, diminishing their aesthetic value and making the space look less welcoming.
To keep your carpets in pristine condition, you need more than just regular vacuuming. Steam cleaning is an efficient and powerful process that may revitalize your carpets and leave them feeling and looking new.
This article will describe the positive aspects of steam cleaning and the reasons why you should hire Clean N Bright Carpet Cleaning Services in Prescott Valley for your next carpet cleaning job.
Benefits of Prescott Valley Steam Extraction Cleaning
Carpets can be thoroughly cleaned with steam cleaning, also known as hot water extraction, by combining hot water with a cleaning solution to extract dirt, stains, and allergens from the carpet fibers.
Carpets are left cleaner and healthier because of the heat of the water, breaking down dirt, bacteria, and allergies.
Steam cleaning is highly advantageous because it effectively eradicates odors and stains embedded deep within the carpet's fibers.
Steam cleaning is advantageous since it is effective on various carpet materials, including synthetics, wool, and natural fibers. Due to the low chemical and water usage of steam cleaning, it is also environmentally beneficial.
Why Choose Clean N Bright Carpet Cleaning Services
Clean N Bright Carpet Cleaning Services is the firm to go to if you need steam cleaning in Prescott Valley. We employ cutting-edge machinery and products to guarantee that your carpets are perfectly cleaned.
We collaborate with you to create a customized carpet cleaning plan, and our qualified professionals have experience with various carpet types and stains. We emphasize customer service since we know how stressful and inconvenient it can be to clean your carpets.
In addition to making sure you're happy with the final product, we're here to answer any questions you have along the route.
Don't put off deep cleaning your carpets any longer than necessary. Get a free estimate and make an appointment by calling Clean N Bright Carpet Cleaning Services today. We guarantee that the quality of our cleaning services will exceed your expectations.
Don't let dirty carpets keep you from enjoying a clean and healthy home. Give Clean-N-Bright a call today and schedule your appointment!
Complete the compact form below, receive a direct reply, or check out our customer reviews on Yelp or Angie's List.

Fill In For A Quick Response