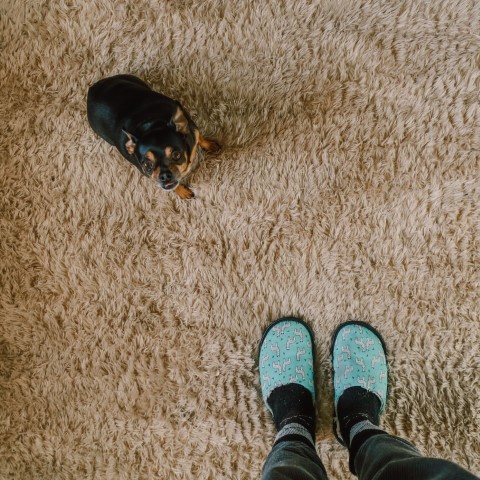 Rugs and carpets are frequently used interchangeably. Rugs and carpets should be cleaned every 12 to 18 months, but each requires a specialized cleaning technique, particularly for stains like pet excrement and odors.
Knowing the difference may make it easier to maintain the quality of your rugs and carpets. Here is more information about the two from expert carpet cleaners in Prescott.
Carpet and Rug Materials
Area rugs and carpets are different in how they are created. For example, carpets are supposed to be stationary, whereas rugs move.
Carpets cannot all be treated identically because they can be constructed from varied materials. Each need particular, skilled care. Since they have been in the business for so long, Clean N Bright Carpet Cleaning Services has experience with various manufacturing materials.
However, many good carpet cleaners don't translate into effective rug cleaners. For such a task, all these jobs are undertaken by our expert rug cleaning facility at Arizona Oriental. No rugs would ever be cleaned in a customer's home as this isn't effective and causes more damage.
Rug Fringes
The decorative fringe of a rug is the elaborate border with stragglers and hanging tassels. Fringe is less common on rugs than it is on carpets. This fringe is weak and easily destroyed by a vacuum. Therefore, rugs with fringe need exceptional care to keep the fringe intact.
Embedded Soil
Rugs now have a denser pile. The individual strands are hence more closely spaced apart than they would be on a typical carpet. Frequently, dirt and soil become trapped at the rug's base, where a vacuum cleaner can't always get to them.
Some individuals beat their rugs outside to expel the trapped dirt. We advise you to consult experts in these situations because rugs may be harmed if a carpet cleaner isn't trained to clean them.
Color Bleed On Rugs
Since most carpets are only one color, color bleeding rarely presents any issues. However, color seeping, especially in intricately designed area rugs, can destroy an area rug by muddying the design.
An area rug must be cleaned properly using the right tools and techniques to avoid bleeding and fading. Unfortunately, some materials won't respond well to a regular carpet cleaning solution.

Get Professional Help With Clean N Bright Carpet Cleaning: Prescott
Because area rugs are an expensive investment, you must be very careful when selecting a cleaning service. Choose someone with the education, expertise, knowledge, and training to take care of your rugs instead. The following are some distinctions between cleaning rugs and carpets.
We advise employing experts to conduct the cleaning for the most satisfactory outcomes. Hire a trustworthy business-like Clean N Bright Carpet Cleaning Services for your carpets, and seek out our sister company for all your rug cleaning needs from Arizona Oriental.
For the best advice or if you need to arrange carpet cleaning, contact Clean-N-Bright Carpet and Tile Specialists to keep your carpets and your hard surfaces germ-free.
Complete the compact form below, receive a direct reply, or check out our customer reviews on Yelp or Angie's List.

Fill in for a fast response