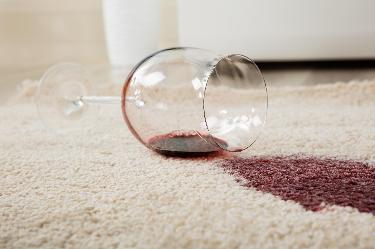 In Clean-N-Bright, we understand the importance of keeping carpets looking and feeling their best. Spring is the perfect time for a deep clean, and with our expert tips your carpets will be spotless and refreshed.
Before you begin, it's crucial to prepare your carpets for cleaning. Vacuum thoroughly to remove any loose dirt and debris. If there are any stains, treat them with a specialized cleaner before proceeding with a deep clean. You can tackle it or use expert carpet cleaning in Prescott, AZ.
Choose the Right Cleaning Method
Several carpet cleaning methods include steam cleaning, dry cleaning, and shampooing. How you choose will depend on your carpet's specific needs and the equipment you have on hand. If you're unsure, consult a professional carpet cleaner.
Use the Right Products
Using the right products is essential for a successful spring carpet cleaning. Look for products specifically designed for carpets and are safe for your carpets and the environment. Avoid using harsh chemicals that damage your carpets or leave toxic residues behind.
Pay Attention to Drying Time
After cleaning, it's essential to allow your carpets to dry thoroughly. This can take anywhere from several hours to a full day, depending on the cleaning method and the humidity in your home. Avoid walking on your carpets while they're still damp and keep windows open to speed up the drying process.
Call in the Pros
For a truly deep and practical spring carpet clean, it's best to call in the experts. At Clean N Bright, our trained professionals have the skills and experience to leave your carpets looking and feeling their best.
Get in touch with Clean N Bright Today!
Please don't wait until it's too late to give your carpets the attention they deserve. Contact Clean N Bright today to schedule your spring carpet cleaning appointment. Our team of experts will ensure that your carpets are spotless, refreshed, and ready for the season ahead.
At Clean N Bright, we're dedicated to providing the best carpet cleaning services in Prescott, AZ. Contact us today to learn more about our services and how we can help you get the most out of your carpets.
You can reach us by phone or email, or you can fill out the contact form on our website, and we'll get back to you shortly. Trust us; your carpets will look and feel like new again!
Complete the compact form below, or check out our customer reviews on Yelp or Angie's List.

Fill In For A Quick Response