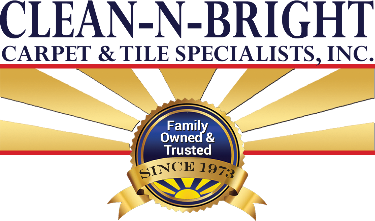 Are you tired of staring at your home's dingy, discolored tile grout? Well, look no further! Regarding tile grout cleaning, you need the expertise of Prescott, AZ's cleaning experts.
With over 40 years of experience, Clean-N-Bright Carpet and Tile Specialists is the go-to company for all your tile and grout cleaning needs. Imagine entering your bathroom or kitchen and being greeted by sparkling clean, pristine tile grout.
Don't wait any longer - call us today and experience the difference we can make in your home.
The Importance of Professional Tile Grout Cleaning Services
If you want to maintain the cleanliness and longevity of your tile grout, hiring professional tile grout cleaning services is essential. Regularly cleaning your tile and grout is necessary to prevent the build-up of dirt, grime, and bacteria to cause discoloration and damage.
Professional tile grout cleaning services have the expertise and specialized equipment to thoroughly clean and sanitize your tile and grout, removing stubborn stains and restoring its original appearance. Investing in professional cleaning services ensures your tile grout remains pristine, extending its lifespan and avoiding expensive repairs or replacements.
Don't compromise on the cleanliness and hygiene of your tile grout; trust the professionals to get the job done right.
Benefits of Hiring Cleaning Experts for Tile Grout Restoration
Regarding tile grout restoration, there are many benefits of hiring cleaning experts to get the job done.
Tile and grout cleaners have the knowledge and experience to restore your tile grout, returning it to its original clean and polished state.
They've access to professional-grade equipment and cleaning solutions to penetrate the grout lines, removing dirt, stains, and bacteria that regular cleaning methods may not tackle.
Hiring cleaning experts for tile grout restoration saves you time and effort, as they'll handle the entire process from start to finish.
With their expertise, they can ensure your tile grout is restored to its former glory, leaving your floors looking fresh and revitalized.
Prescott, AZ's cleaning experts at Clean-N-Bright Carpet and Tile Specialists.
Don't let dirty tile grout bring down the appearance of your home. Trust the expertise of Prescott, AZ's cleaning experts at Clean-N-Bright Carpet and Tile Specialists.
Our professional steam extraction method guarantees to remove even the toughest stains and restore your tile grout to its original shine.
For the best advice or to arrange the best cleaning service, you can contact Clean-N-Bright Carpet and Tile Specialists to keep your home clean and stain-free. Complete the compact form below and receive a direct reply, or check out our customer reviews on Yelp or Angie's List.
Your sparkling clean tile awaits!

Fill in for a fast response