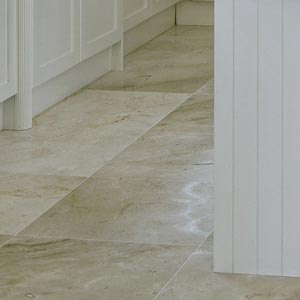 Cleaning tile and grout is one of the time-consuming cleaning tasks you can undertake. People can spend numerous hours and still appear to accomplish little. As a result, the conventional strategy is to hire professionals to clean your tile and grout at least once a year.
You save time and money by hiring a professional carpet cleaning business in Prescott, NJ, offering expert floor cleaning services.
What are the benefits of employing Clean-N-Bright tile and grout cleaning in Prescott, NJ? This is a question that many homeowners and business owners have.
Here you can discover more about the significant benefits of hiring pros to complete your task.
Best Products are Used by Tile and Grout Cleaning Professionals
Several of the things you ordered might be used to scrub the tile and grout. They are, however, not as effective as the products used by professionals.
You can see how both your tile and, more than likely, your grout could be harmed.
Professional tile and grout cleaners utilize the necessary ingredients and steam cleaners and procedures to restore the original look.
You also learn that in-store goods may include toxic compounds that stink and compromise the safety of the surrounding air. Instead, Prescott professionals utilize better products for you and your property.
Mold is killed by professional tile and grout cleaning.
When properly cleaned, a freshly polished tile and grout would look stunning. Self-cleaning, on the other hand, can swiftly neglect some areas.
Because baseboard trim, corners, and numerous tight spots aren't visible, keeping them clean is difficult. Then there are locations like this, which might be breeding grounds for mold and bacteria.
Mold and mildew are toxic; thus, expert tile and grout cleaners in Prescott, NJ, are advised to remove them from your tiles. However, remember that mold spores can reappear fast, so regular tile cleaning is essential.
Tile and Grout Cleaning in Prescott, NJ Saves Time and Money
People are attempting to clean their tile and grout to save money. But, in actuality, letting the professionals do the job saves money.
Your tile and grout will last for a long time, and if you do it yourself, you risk damaging tile surfaces if you're not careful.
You can say goodbye to your weekend to clean up the house because time is valuable. This alone would have been sufficient justification not to add the nasty substances you must deal with.
You can be confident you have the best carpet cleaning business when you contact Clean-N-Bright Carpet and Tile Specialists to keep your tiles and grout stain free.
Complete the compact form below and receive a direct reply, or check out our customer reviews on Yelp or Angie's List.

Fill in for a fast response