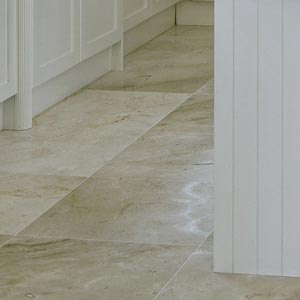 Clean N Bright has a lot of experience with tile and grout cleaning, and they can help you with that.
Tiles are one of the most impressive things about many homes and the most valuable things that people own. But unfortunately, most people don't have the time or skills to keep their tiles and grout in good shape.
One way to clean is to put water and vinegar in a spray bottle and shake it up. This is how it works: You can spray all over the area, focusing on the places that need attention. Before you scrub, let the solution sit for about 5 minutes. Then, you can use a grout brush or an old toothbrush to clean the floor.
Using this method is a lot of work, and it takes a long time to do it. It is much easier to get help from someone else than to do it on your own. You can see expert tile and grout cleaning in Prescott.
Best Ways to Rejuvenate Grout?
Tile and grout will look and feel different. Grout is the first thing that makes your tile look dirty. It can quickly pick up dirt and make it look dirty.
When you hire a tile cleaner, they will ensure that the chemicals, machines, and temperatures are all right for the job at hand. In addition, special cleaning tools are used to get rid of stubborn stains and hard-to-reach places that standard cleaners can't reach.
Regular sweeping and mopping keep the tiles looking good, but they need to be deep cleaned often to avoid long-term damage to the surface. However, it is the best thing you can do to get rid of mold and toxins from your tiled areas. The Clean N Bright Tile & Grout cleaning method has been used for years in many homes and businesses. It has been proven to work and used in many homes and businesses.
After an inspection, we use suitable cleaning methods to ensure your tiles stay in good shape.

How Do You Make Tile Grout Look New? Prescott
If you want the job done right, you can trust Clean N Bright. Because our technicians are always on the job and never use subcontractors, we can make sure that every job is done right.
Our technicians have a lot of experience with our methods, cleaning products equipment, identifying different types of tiles and grout shapes, and using the right solution to get the best results.
Our employees are reliable, efficient, trustworthy, and committed to providing the best customer service as quickly as possible.
Every job that Clean N Bright takes on is essential. When we work, we never take on more than we can handle. This way, we make sure we meet our customers' high expectations.
Contact Clean-N-Bright Carpet and Tile Specialists to get your tile and grout cleaned to how they should be and help prevent illness or allergies.
Complete the compact form below and receive a direct reply, or check out our customer reviews on Yelp or Angie's List.

Fill in for a fast response