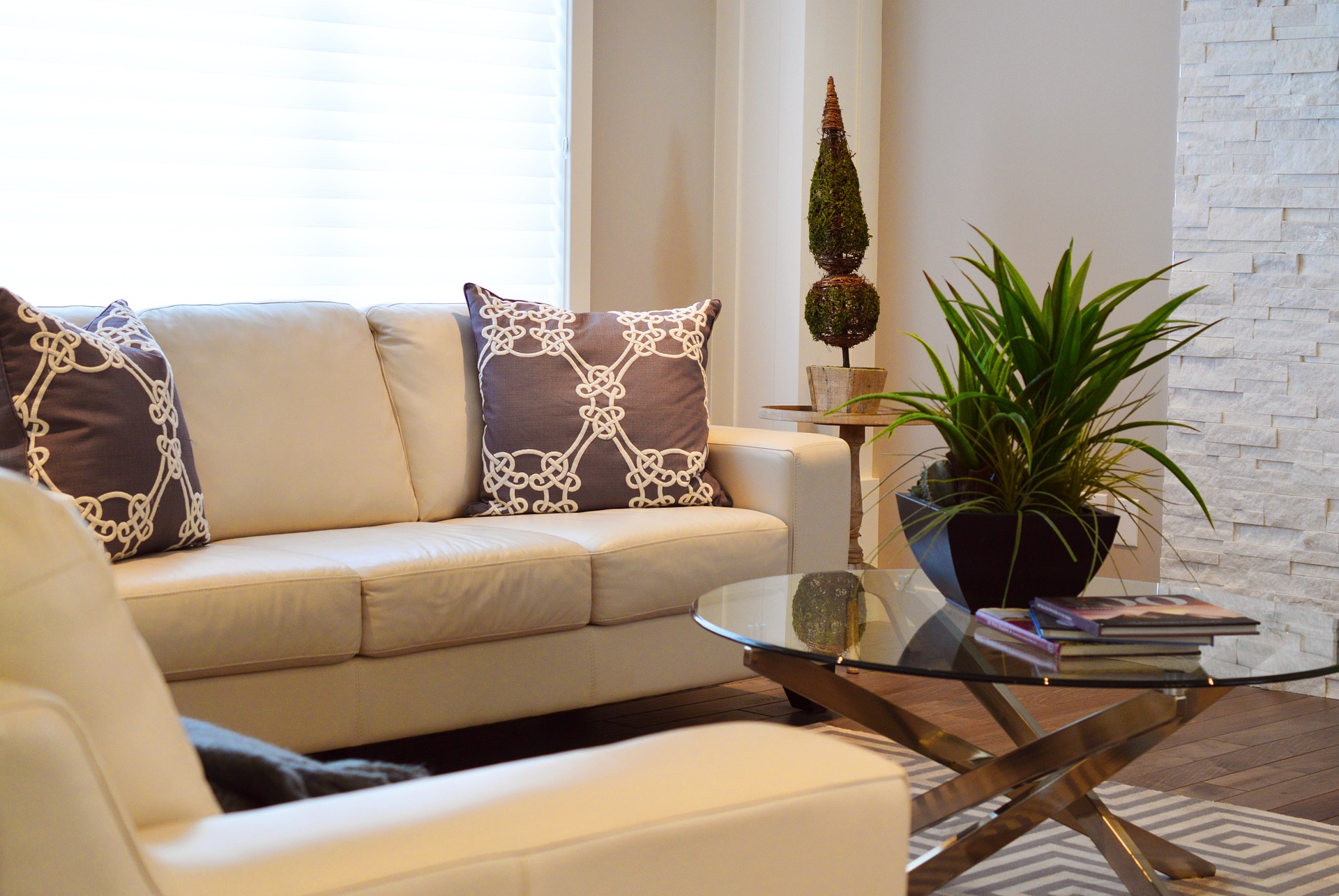 At Clean-N-Bright, we understand the importance of a clean home. That's why we offer professional upholstery cleaning services to transform your furniture and create a healthier living environment for you and your family.
Over time, dirt, dust, and allergens can accumulate in your upholstery fibers, causing them to look dull and faded. Our advanced cleaning techniques will not only remove these unwanted particles but also bring back the vibrant colors in your furniture.
Our highly skilled technicians use eco-friendly products and inspect every piece of furniture before cleaning to ensure our methods are appropriate for the fabric type.
We then use powerful equipment to extract dirt, stains, and odors from deep within the fibers while sanitizing them. By using our professional upholstery cleaning service at least once a year, you can extend the lifespan of your furniture while keeping it looking like new.
Allergens like pollen grains, pet dander, and dust mites thrive on uncleaned upholstered surfaces, which may lead to health problems like asthma or allergies. So let Clean-N-Bright help you maintain a clean & healthy home with our top-notch upholstery cleaning services!
Deep Cleaning for All Types of Furniture and Upholstery
Clean-N-Bright knows furniture and upholstery play a vital role in enhancing the overall look of your home or office. Over time, they accumulate dirt, stains, dust mites, and other allergens to cause respiratory problems. Therefore, it is necessary to clean them deep regularly to keep them looking fresh and new.
Our deep cleaning services extend to all types of furniture, like sofas, recliners, ottomans, and upholstered headboards.
Clean-N-Bright has got you covered if you're in Prescott Valley or surrounding areas and need professional deep cleaning for your furniture or upholstery. With years of experience in the industry providing top-notch services at affordable prices, we guarantee a thorough job that will leave your furniture looking clean and smelling fresh. Contact us today to schedule an appointment!
Extend the Life of Your Furniture with Regular Cleaning
To keep your furniture looking its best for longer, it's important to vacuum or dust it at least once a week. Regular spot cleaning with a damp cloth can also help prevent spills from becoming stains. Be sure to use the appropriate cleaner for each type of material, as some cleaners can be harmful.
If your furniture has removable cushion covers or slipcovers, washing them periodically can help keep them clean.
Be sure to follow the manufacturer's instructions when washing these items, as improper care can lead to damage or shrinkage. By following these simple cleaning tips, you'll be able to enjoy your furniture for years to come while keeping it looking its best.
Call for a Free Upholstery Cleaning Estimate
We understand that keeping your upholstery clean and well-maintained at Clean-N-Bright can be daunting. Dirt, dust, and stains can accumulate over time, leaving your furniture looking old and worn out. That's why we offer professional upholstery cleaning services to help restore the beauty of your furniture.
If you're unsure about the cost of our services or whether they're suitable for you, simply call us now for a free upholstery cleaning estimate.
Our friendly customer service representatives will answer all your questions and provide an accurate quote based on your specific needs. With Clean-N-Bright by your side, you can enjoy fresh-smelling and clean-looking furniture that lasts longer!
Contact us now to request a quote or schedule an appointment! Complete the compact form below and receive a direct reply, or check out our customer reviews on Yelp or Angie's List.

Fill in for a Direct Response