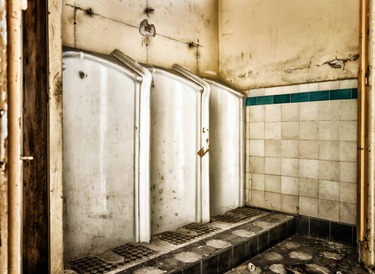 One of the more time-consuming aspects of housekeeping is washing the tile and grout. Numerous hours can pass with seemingly little progress being made. Therefore, it is recommended that tile and grout be professionally cleaned once a year.
Clean N Bright is a Prescott-based carpet cleaning company that also offers professional floor cleaning services, saving you time and energy.
The benefits of hiring Clean-N-Bright to do tile and grout cleaning in Prescott are a question that will be on the minds of most home and business owners.
Find out more about the significant benefits of hiring experts to conduct your work.
Expert Tile Cleaners in Prescott, AZ Use Only Top-Rated Products
Many of the things you've requested will work for cleaning the tile and grout. However, their effectiveness pales compared to that of products used by experts.
You can see exactly how the tile and, possibly, the grout have been harmed.
Expert tile and grout cleaners have the tools, steam cleaners, and techniques to restore your tiles to their former glory.
You also learn that some of the items sold in the store may contain toxic compounds that emit a foul odor and compromise the air quality around you. Instead, Prescott experts employ safer and more suitable products for you and your house.
Having Your Tile And Grout Professionally Cleaned Will Eliminate Mold Growth.
After a thorough cleaning, grout and tiles will shine like new. Self-cleaning can be efficient in many cases; however, it can miss some areas very rapidly.
This is especially true of the baseboard trim, edges, and many other hard-to-see locations in your home. Then there are areas like this one, which may be contaminated with mold and bacteria.
Professional tile and grout cleaners in Prescott should remove mold and mildew since they are harmful. In addition, tiles should be cleaned regularly because mold spores can swiftly return after you think you've eliminated them.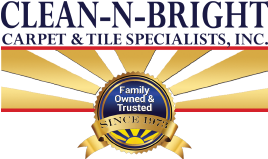 With Tile and Grout Cleaning In Prescott, Save Time and Money.
To stretch their cleaning dollars, many homeowners are taking on the task of cleaning the grout between their tiles. However, hiring professionals helps you save money.
Never again will your tile and grout need cleaning; if you do it yourself, you risk damaging the tile surfaces.
You may forget about cleaning the house on the weekend because your time is more valuable than that. But, even if all the other toxic chemicals you had to deal with weren't a factor, this would have been reason enough.
You can be confident you have the best carpet cleaning business when you contact Clean-N-Bright Carpet and Tile Specialists to keep your tiles and grout stain free.
Complete the compact form below and receive a direct reply, or check out our customer reviews on Yelp or Angie's List.

Fill in for a fast response