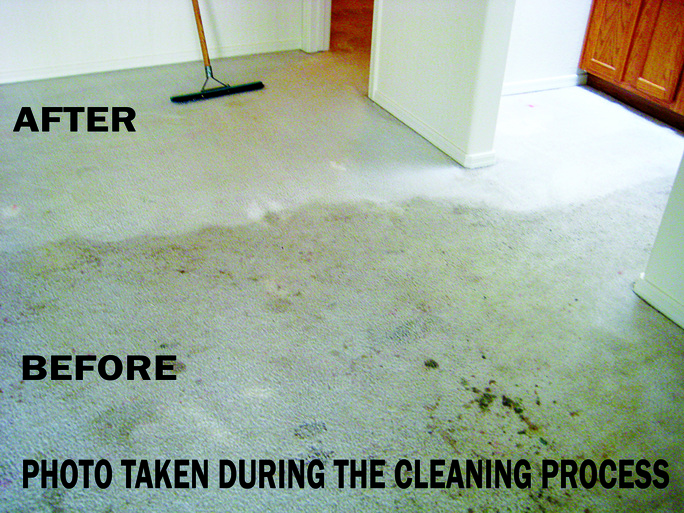 What is the best method for cleaning carpets? Homeowners are unaware shampooing isn't always the safest way to clean their carpets. Some carpet cleaning techniques provide light and affordable carpet cleaning, while others better remove difficult stains and ground-in dirt.
Steam cleaning is the safest technique for cleaning carpets because it extracts over 90% of dirt and bacteria. Carpets can also be dry cleaned to ensure that they are ready for foot traffic as soon as possible.
Note there are a few variations between types of carpet cleaning Clean N Bright uses to keep your home's carpets in good shape and looking their best.
When it's time to get your carpeting professionally washed, you can explore your options with a Prescott carpet cleaning company near you!
Different Carpet Cleaning Methods
Here's a list of the most common carpet cleaning services Clean N Bright can use in your home so you can better understand the benefits and drawbacks of each option:
Hot water extraction, also known as steam cleaning, involves using a high-pressure wand to spray hot water onto carpet fibers. Hot water and pressure work together to dissolve dense dirt, mud, dust, and other contaminants from carpeting, making it easier to extract. Steam also plumps up flat carpet fibers to make the carpet look newer and more comfortable underfoot.

Carpet shampooing uses specialty detergents and a lot of water. Scrubbing the shampoo into the carpet with rotating brushes can help loosen dirt and debris. The shampoo is extracted with clean water, so the carpets are clean and residue-free.

Dry cleaning carpet uses a special powder detergent or related chemicals, applied with a small amount of water, to dry clean carpets. A spinning brush forces the powder through the fibers, and a specialized extraction tool extracts the detergent, as well as any trapped dirt or debris.

Foam cleaning or encapsulation is often used on dirty carpets. When a specialty foam is added to carpeting, it bubbles and expands, trapping dirt and debris and bringing it to the carpet's surface. The foam and trapped dirt are then removed using steam extraction.

Bonnet cleaning involves using a unique carpet cleaning system with a thick towel or bonnet over the front of the carpet. Rug shampoo is rubbed along the surface of carpet fibers with this bonnet, and the shampoo is removed along with trapped dirt and debris.
What Is the Best Carpet Cleaning Method?
There is no single best carpet cleaning process suitable for many carpets and addresses many dirt and stains, and each rug cleaning method has its own set of advantages and disadvantages. Consider the benefits and drawbacks of the most common carpet cleaning methods so you can make the best decision for your home.
So, you don't make a mistake and try to clean your carpets using the wrong technique; you can contact Clean-N-Bright Carpet and Tile Specialists to keep your carpets in a premium condition.
Complete the compact form below and receive a direct reply, or check out our customer reviews on Yelp or Angie's List.

Complete form for a fast response