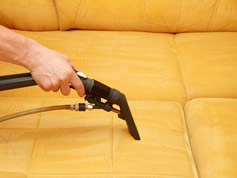 All residences in Prescott Valley and neighboring communities have upholstered furniture. It not only enhances the beauty worth of your home, but it also supplies comfort. Regular upholstery cleaning is recommended as this is the best way to keep your upholstered furniture in good condition.
This advice is for you if you're debating whether it's better to clean upholstery on your own or pay for professional upholstery cleaning in Prescott Valley.
It shows why Prescott Valley professional upholstery cleaning is not only worthwhile but also necessary to clean your upholstered furniture regularly.
Vacuum Upholstery and Your Home
Hair, dust, filth, and other particles usually persist on the upholstered furniture's surface. Leaving some food particles behind while binge-watching is a regular occurrence in our homes. If you do not clean your upholstery regularly, all dust and filth will be pushed down into the fiber, causing damage to the fabric.
Regular vacuuming of the covers can remove all dirt and dust, leaving it totally clean. A clean house will also receive help from clean upholstery between regular Prescott Valley upholstery experts visiting you.
Getting Rid of Allergens and Bacteria
Upholstery cleaning that isn't done regularly in Prescott Valley has the potential to produce an ideal breeding ground for germs and other allergies. These allergens can cause itching, red eyes, upset stomach, lung problems, asthma, breathing problems, other respiratory issues, and allergies.
A professional fabric cleaning service such as Clean N Bright may be needed for thorough cleaning to eliminate bacteria and allergens from upholstered furniture.
Improve Indoors Air Quality
If you don't clean your upholstered furniture regularly, it will accumulate dust. These dust particles might contaminate the air by transferring into it.
Breathing this air can cause a variety of health problems, including respiratory problems. Food stains, mold, mildew, bacteria, and other pollutants will accumulate if you don't clean your upholstery regularly. These may emit an odor.
Not only will the odor harm the air quality, but it will also degrade the atmosphere in the house. Regular cleaning, as well as expert upholstery cleaning and deodorization regularly, are needed.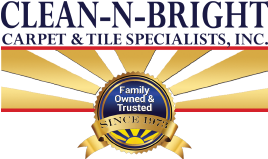 Extend Upholstery's Life with Upholstery Cleaning Experts in Prescott Valley
Unclean upholstered furniture damages not only the air quality but also the furniture's quality. Your upholstery's life may be cut short because of this.
Regular upholstery cleaning in Prescott Valley will cause improved furniture upkeep. A little cleaning helps keep upholstered furniture looking nice, so you may avoid the need to pay for stain removal in between expert upholstery cleaning visits.
Cleaning the furniture regularly also enhances its life. It implies you won't have to spend money on replacing worn-out furniture.
To ensure you have the right upholstery cleaning service, contact Clean-N-Bright Carpet and Tile Specialists to keep your upholstered furnishings stain-free. To make things more cost-effective, you can have your carpets and tile and grout cleaned simultaneously.
Complete the compact form below and receive a direct reply, or check out our customer reviews on Yelp or Angie's List.

Fill in for a quick reply