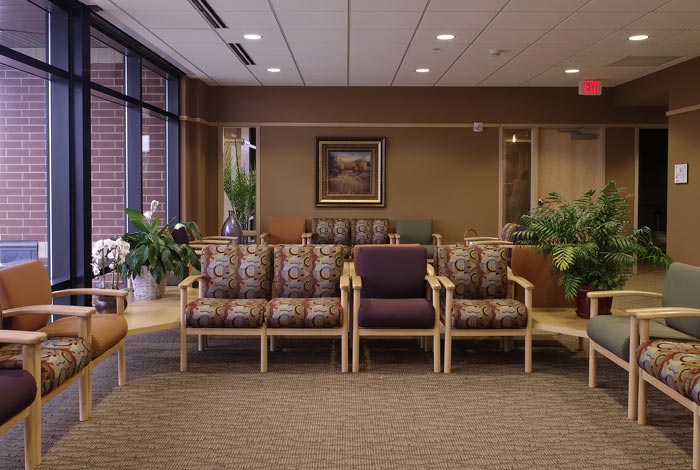 The single most effective way to deep clean your office carpets is with truck-mounted hot water extraction carpet cleaning.
Prescott carpet cleaning companies know it is safe, it is effective, and it is cost-efficient. However, companies who think they can clean their carpet themselves can be in for a shock.
Besides the equipment, there is much more than professional Prescott commercial carpet cleaners do. Here are more insights into commercial carpet cleaning.
Why You Need Prescott Commercial Carpet Cleaning
The state of your carpets has a measurable effect on how people view your facility. People notice carpets when they are worn, stained or dirty all over. No matter how clean your building, carpets offer a bigger picture.
Unlike Residential Carpet cleaning in Prescott, commercial carpet cleaning means more furniture and things to work around that just can't be moved.
High-traffic areas of commercial carpeting see the most wear, and you can't hide it. A Prescott commercial carpet cleaning professional can make all your carpeting appear the same color and offer an inviting feel.
What is the Best Type of Professional Carpet Cleaning?
There are many ways to clean your commercial carpets, yet two rises above all others. The ultimate is to clean carpets through truck-mounted hot water extraction.
Clean N Bright knows it's a safe, effective and cost-efficient way to clean large amounts of carpet.
Truck-mounted hot water extraction carpet cleaning uses powerful machines that heat water in the truck.
Professional carpet cleaning technicians then inject water and carpet cleaning solution deep into the fibers of your carpet. All the dirt, no matter how deep, is drawn out and sent to the dirty tank.
Carpets dry quickly, so there is little chance of re-soiling sooner rather than.
Clean N Bright with Portable Hot Water Extraction Machines
The most efficient and dependable method is truck-mounted hot water extraction. However, not all areas are accessible for truck-mounted units. On these occasions, the pro carpet cleaners from Clean N Bright will use a portable hot water extraction machine.
The portable hot water extraction carpet cleaning methods are the same as that of truck-mounted hot water extraction carpet cleaning, yet the machines are much smaller. One thing many companies assume is that these smaller machines don't clean as effectively.
In the hands of the carpet cleaners who have years of experience, these machines deliver exceptional results.

Find Prescott Commercial Carpet Cleaner
Since commercial carpet cleaning covers extensive areas, it's challenging to locate carpet cleaning firms that undertake such jobs. To save countless hours of searching, you can use one of the best in the region as Clean N Bright, which focuses on offering the best carpet cleaning for commercial and residential.
For the best advice or arrange your carpets for the best cleaning service, you can contact Clean-N-Bright Carpet and Tile Specialists to keep your tiles and grout stain-free.
Complete the compact form below and receive a direct reply, or check out our customer reviews on Yelp or Angie's List.

Fill in for a quick reply