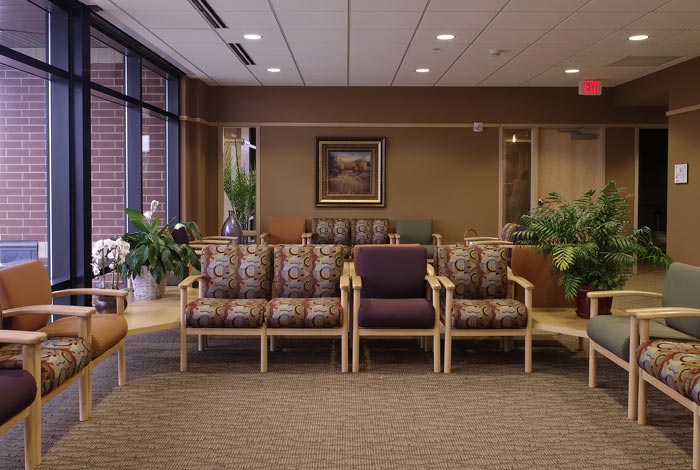 Large carpets usually cover the office floors, and it is not very easy to have them cleaned without ample equipment and supplies at hand.
When you're an office owner, then you'd be aware that cleaning the carpets in the office is necessary.
Here you can learn more about why commercial carpet cleaning in Prescott helps businesses
What You Need for Carpet Cleaning DIY
Specialized carpet cleaning equipment can be expensive to buy. Therefore, in Prescott, it is always easier to find some of the best commercial carpet cleaning services that can perform this role for you.
Hiring professionals' costs are much less than purchasing all the state-of-the-art equipment and asking the housekeeping employees to create the same results obtained by Prescott carpet cleaning professionals.
Clean Carpets Make Things Healthy
The dust and dirt stuck in the carpet are enough to give the individuals in the office a really tough time. Not only does it make the entire atmosphere look messy, but it also presents a direct threat to the wellbeing of people.
Subsequently, poor health contributes to extended work leave, and thus productivity will suffer much. If experts do not allow the dirt and debris to settle down on the carpet by cleaning the carpet regularly, people would be less likely to catch airborne diseases.
Increase Productivity with Clean Carpets
When the staff members' mood is good, that will be reflected in the way they operate. If one looks at a spotless carpet after entering the office premises, they can get positive vibes. Being optimistic rubs off on the mood, and they work best without thinking about it.
A positive mood encourages individuals to think of ideas for change, and they can do well for themselves. Clean N Bright will clean the carpets and give the morale of the staff a healthy boost.
Create the Right Impression for Clients
A clean carpet not only works for the workers' mood but also gives buyers and customers a positive feeling.
This will allow them to think about having a long-term relationship with your company.
It is an indicator that a healthy level of revenue will rush through the door when a customer thinks like that.
Finding Prescott Commercial Carpet Cleaning
When the office professionals clean the carpets, you and the team will be free to focus on more important work for the business's success.
If you are searching for facilities to clean carpets, please contact Clean-N-Bright Carpet and Tile Specialists to keep your learning center or school carpets stain free.
Complete the compact form below and receive a direct reply, or check out our customer reviews on Yelp or Angie's List.

Complete the form and we'll be in touch