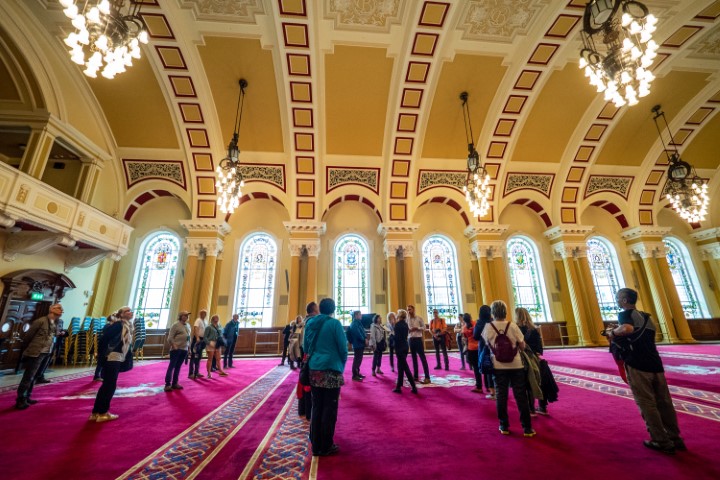 The importance of professional carpet cleaning in the workplace cannot be overstated. It contributes to the development of a clean atmosphere free of germs and other contaminants. Carpets that are dirty trap dirt, garbage, and disease-carrying species. This means that not only dirt but also germs and other infectious agents are removed from your carpets.
Routine carpet cleaning is essential to maintain the shape and texture of the fabrics. You can learn what a professional carpet cleaning company from Prescott, AZ, can do for you as an office owner who always keeps your eyes on the state of your carpets.
Clean-N-Bright Do Prescott Office Carpet Cleaning
In any case, when it comes to carpet cleaning, the experts have more substantial and more efficient equipment. Steam and deep cleaners that you can rent or purchase at a local store are usually not as powerful as the ones used by professionals.
A workplace requires complete dedication; however, employees cannot function efficiently with such a foul odor in the air. Carpet cleaning companies with a good reputation will get rid of even the worst odors from your carpet far better than any machine you can rent or purchase.
Is Professional Carpet Cleaning Worth It?
A small cleaner could be a worthwhile investment to have on hand if your office is prone to spills or injuries that are difficult to clean. However, for more thorough cleaning of your entire carpet board, hiring a professional is highly recommended.
Companies such as Clean N Bright have years of experience in commercial carpet cleaning and know how to remove the most stubborn stains and restore flattened carpet fibers.
Prescott Carpet Cleaners Extend Carpet Value
Expert carpet cleaning services make it easier to provide you with satisfaction by thoroughly cleaning your office carpeting.
The carpet will be in the best possible condition if it is adequately cleaned. Accredited practitioners should ensure that the proper materials are used and that the carpets are not damaged.
Carpets are a wise investment, and protecting them is unavoidable. Professional carpet cleaners can ensure that your office is dry, clean, and secure to ensure a long lifetime.

Maintain Your Carpets Appearance in Prescott, AZ
Vacuuming and spot cleaning are essential for keeping your carpet looking its best. Professional commercial carpet cleaning services are by far the most effective way to maintain the consistency of a carpet. Having your carpets professionally washed twice a year would help.
If you want carpets that are not only clean but healthy and can enrich the inside of your home, you can contact Clean-N-Bright Carpet and Tile Specialists.
We can keep all your carpets clean and healthy and your tiles and grout stain free. You can still be sure you get the best carpet cleaning business.
Complete the compact form below and receive a direct reply, or check out our customer reviews on Yelp or Angie's List.

Complete form for a fast response