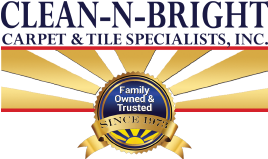 Carpets are available in a variety of styles and fabrics, as well as unique color patterns. It also has an impact on the environment and mood in a home.
Your home, no matter how clean it appears, and no matter how clean it seems to you, has to be cleaned from time to time. Carpets are an essential part of your house, and they should be treated as an investment. Purchasing new carpets can be a pricey endeavor.
If any of these indicators apply to you, you should hire a professional carpet cleaning in Prescott to clean your carpets.
Dirty Carpets Are Allergen Magnets
Your carpet absorbs toxins from the rest of the house and has to be cleaned regularly. Clean N Bright Carpet & Tile Specialists understand the importance of keeping your carpet clean in your home.
When you display your carpets, you expose yourself to allergies, bacteria, and even dust mites. They float throughout the house, causing allergies to flare up. Most people can protect themselves from carpets by brushing them, but allergens in deep fibers are impossible to remove with an ordinary vacuum.
Professional carpet cleaners with the necessary training will eliminate the allergens lurking in your carpets, providing you with much-needed relief.
Prescott Carpet Cleaning Maintains Healthy Interior Air
Dirty carpets may emit an unpleasant odor. They have a foul odor, and if wet, they quickly develop mold and mildew.
Mold is dangerous to everyone in the house, but it is hazardous to adults who have asthma. To avoid mold, inspect the carpet regularly. Keep an eye out for green or black patches that form and change shape. You have a lingering odor that you can't seem to get rid of.
Unpleasant-smelling carpets degrade the air quality within your home, posing a severe health danger to you and your family. A trustworthy carpet cleaning company, such as Clean N Bright Carpet & Tile Specialists Services, should be contacted as well.
How to Find Best Carpet Cleaning in Prescott, AZ
If you need your carpet cleaned, Clean N Bright Carpet & Tile Specialists Services can help. They specialize in all types of carpet and upholstery cleaning.
The skilled cleaners here are ready to provide you with the best possible services. Hot water extraction and steam cleaning are our specialties.
Make sure you get the best carpet cleaning services in the area to take care of your home.
You could be confident you have the best carpet cleaning business when you contact Clean-N-Bright Carpet and Tile Specialists to keep your carpets and upholstery stain and allergen free.
Complete the compact form below and receive a direct reply, or check out our customer reviews on Yelp or Angie's List.

Fill in for a fast response