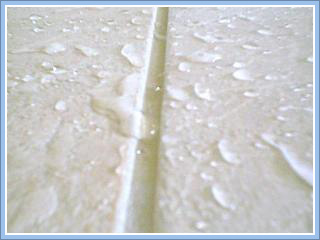 Expert tile and grout cleaners will remove many hidden germs from inside your home or business. Our professional tile and grout cleaners make all your tiles and especially grout pristine once they have given them a thorough deep clean.
You may miss some areas if you do it yourself. Having tiles in homes and offices, they are one area that can be rapidly contaminated. Still, given the steam power, a Professional Cleaner can turn tiles and grout into a spotless environment.
It is possible to create a bright and healthy indoor environment for the home or office, avoiding tiles and dirty mortar.
Only sweeping or dusting your floor tiles will take away loose surface materials, rather than any mold or germs built into your tiles and grout. See why now is the best time for professional cleaning of tiles and grout or hard surfaces in Chino Valley for your home or office.
Why You Need a Chino Valley Tile & Grout Cleaner
This moment is one of the best times for professional tile and grout cleaning in Chino Valley, AZ. Use a professional tile and grout cleaner may help maintain the good shape of employees and family.
Many locations are crawling with germs and pathogens lurking, and which can easily spread once unsuspecting individuals touch these areas, or they are blown into the air by foot traffic.
Skirting boards and the tight corner areas can be one of these unnoticed areas. Not only are mildew and mold damaging, but they are also as dangerous as germs or viruses, which can spread undetected.
This, by itself, demands the professional tile cleaners of Chino Valley, AZ, to remove them from their tiles.
Moisture Protection in Chino Valley AZ
Grout cement can be porous and is very prone to contamination by both germs and bacteria. While the joints are sealed, it will wear out and thus be vulnerable to environmental factors.
With Clean N Bright's grout mortar cleaning process, a new grout mortar is placed in the joints to avoid spreading dirt and bacteria and protect floors and walls against added contamination.
It is a strong recommendation for you to use professional tile and grout cleaning services to remove dirt and stains to impede germs' rapid spread.
Finding Chino Valley, AZ Tile and Grout Cleaners
If you use professional tile and grout cleaners, you can prevent the spread of germs, so it is essential to make sure you use the best cleaners in the region.
To make certain you have the right tile and grout cleaning services and the right carpet cleaning company, you can contact Clean-N-Bright Carpet and Tile Specialists to keep your tiles and grout stain free.
Complete the compact form below and receive a direct reply, or check out our customer reviews on Yelp or Angie's List.

Fill in the form for a speedy response