It would help if you cleaned your upholstered furniture the same way you cleaned your carpets once or twice a year or at least once every two years.
It would help if you had your furniture cleaned by Clean N Bright Carpet Cleaners in Prescott, Arizona, regularly.
Depending on how you live, how many people reside in your home, and whether anyone has allergies, there may be some exceptions. Finding the best time to do it requires considering all of these factors.
Learn more about choosing the frequency of visits from your Prescott, Arizona, professional upholstery cleaner.
How frequently are your furnishings used?
Since most furniture will be used daily, it will quickly become dirty and dusty.
The type of furniture in the areas where this will accumulate will determine how it turns out. The dirtiest places can be found using an old white cotton towel to rub against the furniture's sides, backs, and arms.
This is also a good indicator of whether you should hire cleaners to clean your upholstery in Prescott, Arizona.
On the other hand, furniture that isn't used frequently can become infested with bugs and waste. Therefore, you should still have your neighborhood upholstery cleaner visit your home, even when they are not being used.
Allergens and Those with Allergies
To prevent issues, keep your upholstery clean, especially during the warmer months.
You should have the upholstery cleaned at least once a year or more frequently if the allergy is severe or the weather is unfavorable if you or anyone else in your home has allergies.
Allergy sufferers will be unhappy because it doesn't take long for allergens like dust, pollen, and dandruff that are common to accumulate in the upholstery.
How And Where Do You Reside
This is the main factor determining how frequently you should have your upholstery cleaned. This is a list of often-used variables. Of course, you'll require a professional cleaner more regularly as you cross off more of them.
Have you got children?

Do you own animals?

How much of your time is spent outside?

Are you a builder, mechanic, carpenter, or a related professional?

Do visitors frequently enter and exit your home?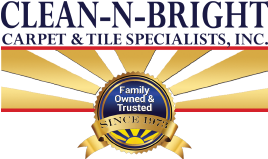 Professionals In Prescott, AZ, Who Clean Upholstery Can Help
Homeowners can gain from speaking with Clean N Bright because there are so many factors to consider when cleaning upholstery close to Prescott, Arizona. We'll work with you to determine your needs before developing a strategy to clean your furniture as thoroughly as you've never seen it.
To ensure you have the best carpet cleaning company, you can contact Clean-N-Bright Carpet and Tile Specialists to keep your tiles and grout stain-free.
Complete the compact form below, receive a direct reply, or check out our customer reviews on Yelp or Angie's List.

Fill In For A Quick Response