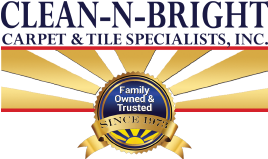 In many sorts and kinds of textiles, you can find carpets that will suit your home. They come in many colors and sizes and will set the mood and atmosphere of the comfy living.
As clean as your carpets may appear to friends or family, you can notice stains and blemishes with use. Perhaps you underestimated the type of fabric or color for a particular area inside your home?
Carpets are essential parts of your home, and you should treat them like an investment. However, buying new carpets might be a pricey task and not one you want to do too often.
Carpets have benefits, so here you can see why you need the help of an expert Prescott Valley carpet cleaner to clean your carpets.
Clean Carpets to Reduce Allergy Risks
Your carpet absorbs the household's toxins and must constantly be cleaned. Clean N Bright Carpet & Tile Specialists are aware of the requirement for a clean carpet in your home.
Any time you show your rugs, you can breathe in allergies, germs, and even dust mites. In the house, they float and create an increase in allergies. In most cases, brushing the carpet suffices to keep out allergens, but deep-fibered carpets are impossible to clean with a conventional vacuum.
Professional, adequately qualified carpet cleaners will remove the allergens in your carpets, providing you with much-needed added satisfaction.
Freshen Interior Air with Prescott Valley Carpet Cleaning
An unpleasant fragrance may follow filthy carpets. The scent is awful, and if you get them wet, mold and mildew will quickly appear.
Adults with asthma are at risk from mold in the home. Mold can inspect the carpet if it is not checked regularly. Keep an eye out for areas of green or black that form or change in shape. There's a faint aroma that always follows you around.
The air quality within your home is impaired by unpleasant-smelling carpets and offers a considerable risk to you and the health of your family. Therefore, the services of a reputed carpet cleaning agency, such as Clean N Bright Carpet & Tile Specialists Services, must also be obtained.
Where to Get Premium Prescott Valley, Arizona Carpet Cleaning?
If you require carpet or upholstery cleaning, Clean N Bright Carpet & Tile Specialists Services is the company to turn to.
The skilled cleaners here are equipped to offer you the best possible facilities. We specialize in hot water extraction and steam cleaning. Make certain your house is well served by the top local carpet cleaning services.
You could be confident you have the best carpet cleaning business when you contact Clean-N-Bright Carpet and Tile Specialists to keep your carpets and the rest of your flooring healthy and stain-free.
Complete the compact form below and receive a direct reply, or check out our customer reviews on Yelp or Angie's List.

Fill in for a fast response