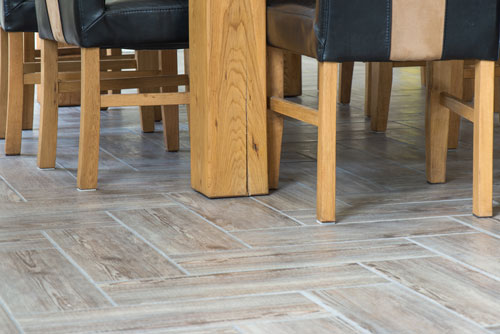 You have most likely spent a significant amount of money installing tiles; having tiles in your kitchen or bathroom should not be overlooked. You may have tiled portions in your home or company that you like the look of.
With a million bucks, you can buy the nicest bathtub, the most inventive kitchen, or start a business.
As you can see, maintaining the tile and grout, although being one of the most challenging surfaces, is an essential aspect of keeping the interior of a business or home looking nice.
The key reasons you need are the following professional tile and grout cleaning in Prescott, AZ
Protect Tile Investment Using Tile & Grout Cleaning
From washing and sealing to replacement and repair, we've got you covered—all in one day for tile and grout cleaning experts in and around Prescott. Many people believe that caring about something extends one's life. Tiled materials are no exception.
Even if you think you can do it yourself, it is recommended that you see an expert. A routine inspection to detect damage and keep the tiles clean will improve the appearance and longevity of the tiled surfaces.
Experts will predict trouble before it happens. They frequently bear a heavier burden for sustaining the beauty and functionality of tiled surfaces.
Prescott Tile and Grout Cleaning for Healthy Reasons
Allowing tiles or grout to chip or crack, allowing the grout to gray, and failing to take care to minimize future problems all jeopardize your goal of making your house a desirable place to live.
Why squander money on tiled sections in your home or business if you have spent a lot of money on them? Daily tile and grout care will preserve your investment from home or business renovations.
This is your money well spent, and you can safeguard it with professional tile and grout cleaning in Prescott, AZ.

Find the Best Prescott, AZ Tile and Grout Cleaning
They will assist you in several other regions after you find a tile and grout cleaner. There are health risks, first. It can cause shortness of breath until the grout becomes moldy. Plus, it propagates once it begins, and throwing bleach on it doesn't destroy it.
Steam cleaning is the best you can find for sanitizing and cleaning tiles to make sure they are clear from grime and mold.
To ensure you have the right cleaning company for tile and grout cleaning, you may contact Clean-N-Bright Carpet and Tile Specialists to keep your learning center or school carpets stain-free.
Complete the compact form below, receive a direct reply, or check out our customer reviews on Yelp or Angie's List.

Fill in for a fast response