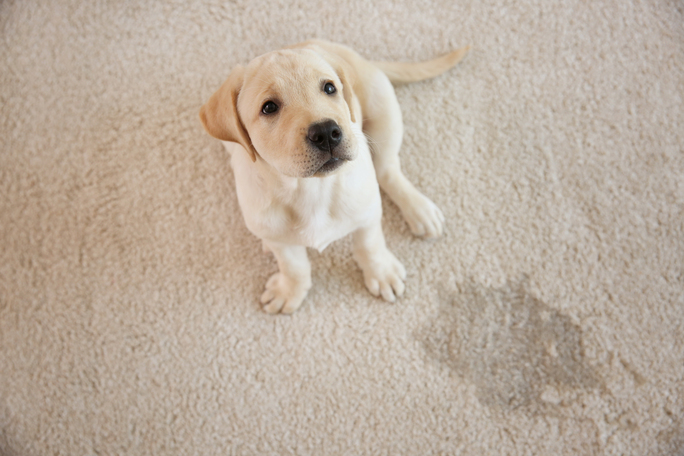 If you currently have a dog or plan to have one, you will discover these animals will give absolute affection. If you have a puppy, be aware that these are not trained in the home for the time being. This takes a while so they can leave their imprint on your carpet until they learn to hold themselves until they can go outside.
Hard flooring may not be so much of a challenge, yet carpets can be hard to deal with when soaked in dog urine.
Here you can find out why you need to contact a professional Prescott Valley, AZ carpet cleaner for pet stains.
Once There is a Mess, Clean it Quick
You need to have a keen eye and not to take it from your puppy. Puppies are quite shy and will try to go when you are not watching. The key is to catch them before they go, or as they are doing their things, you can train them.
Damp patches need to be quickly covered and be careful not to rub them. Paper towels are the most effective way to blot these urine patches.
When dealing with older damp spots, situations are unique, and you will need a Prescott Valley, AZ carpet cleaner.
While stain cleaners can be handy, you soon notice that you will have a carpet that will resemble a patched rug with clean areas.
Odor removers are another issue as urine can smell quickly if not cleaned. If you miss your puppy going, they may think it is okay to go indoors and keep doing so in secret.
Clean and Treat All Your Carpet with Prescott Valley Professional
A local professional carpet cleaner is going to have the best equipment available to clean your carpet properly. They will clean to the fibers' bottom to extract dirt, germs, hairs, and dog urine.
This will have the advantage of making your carpet look the same shade and smell fresh, instead of urine and mold underneath.
The last step your local carpet cleaner will take is to treat your carpet with stain protection products. These won't do anything about a puppy making a mess, yet it can help the fibers repel the urine rather than soaking it up.
Routine Carpet Cleaning for Pets with Prescott Valley Carpet Cleaner
If you have dogs, you can keep your carpets clean no matter how old your dogs are. It helps not only keep your carpets clean, but also it helps prevent allergies and to protect your carpet investment.
To make certain you have the right carpet cleaning services; you can contact Clean-N-Bright Carpet and Tile Specialists to keep your carpets pet stain free.
Complete the compact form below and receive a direct reply, or check out our customer reviews on Yelp or Angie's List.

Fill in the form for a direct reply